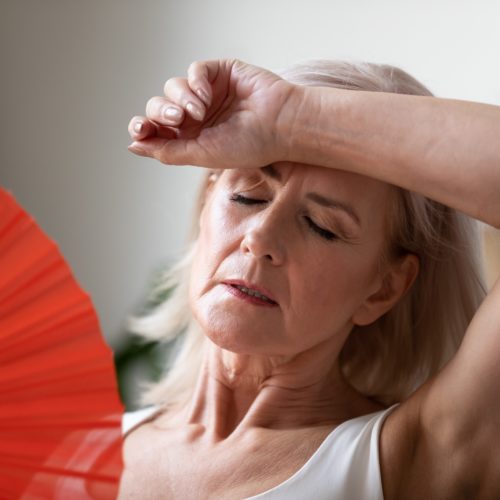 Most women will experience menopause between the ages of 45 – 55, with the average age being 51 in the UK. Although this is a natural part of the aging process, many women will unfortunately experience several unpleasant side effects during this time. These can vary from woman to women in both the symptoms experienced and in their severity. Common symptoms include: -
Hot flushes
Night sweats
Sleeping difficulties
Challenges with memory & concentration
Vaginal dryness
Low mood and/or increased anxiety
Reduced sex drive
While HRT (Hormone Replacement Therapy) is still the chosen course of treatment for many women, over the years and increasing number of women now look to alternative, more natural ways to control their symptoms due to the reported adverse effects of HRT such as an increased risk of heart disease, bad headaches, nausea and upset stomachs.
As the menopause is a natural process, treatments are aimed at reducing the symptoms and therefore the course of action will vary from woman to woman. In addition to having a good diet and exercise regime, here is an overview of some supplements that may help alleviate menopausal symptoms and help with the changes in your body post-menopausal.
Evening Primrose Oil – Probably the most famous supplement associated with the menopause. This flowering plant is native to central and eastern North America, and its seed oil is frequently used to treat symptoms such as hot flashes and bone density loss.
Flax Seed – Is a naturally rich source of lignans which, due to their plant compounds that have chemical structures and functions similar to the hormone estrogen. Due to this Flax Seed Oli is sometimes used to alleviate menopause symptoms, including hot flushes and night sweats.
Calcium - Bone loss can become a serious problem once hormone levels drop after menopause. It's crucial to get enough calcium and not everyone can do this through diet alone, especially as they age.
Ginseng – One of the world's oldest and most popular herbal remedies, this supplement is said to have both mood boosting and sleep improving qualities.