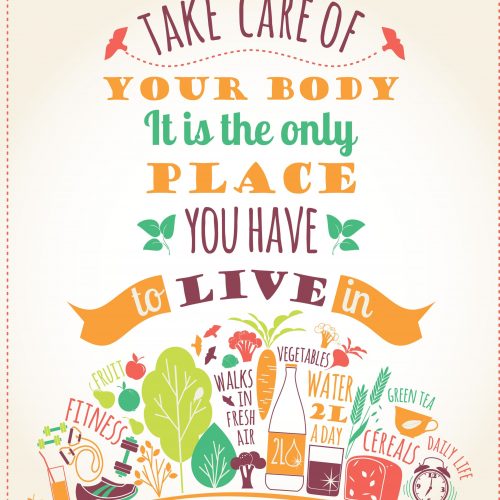 Many of us want to lead healthier lifestyles but juggling family life, work life and other responsibilities often means that our health goals are put on the back burner. Whether you want to eat healthier, get in better shape, have more energy or even sleep better its important to understand that major overhauls are not necessarily required, and small changes can have a big impact.
As we know, leading a healthier lifestyle can have numerous benefits from reducing risks of disease, slowing down the aging process and giving us more energy to take on the world. Making small changes in our nutrition, activity levels, stress management, sleep and other health behaviours, including looking after our mental health, are all key to achieving our health and wellbeing goals.
We have put together a list of small steps that can help you lead a healthier lifestyle. Remember, you don't have to do them all (and certainly not all at once) – decide which ones are most in line with your goals and take it from there. Maybe introduce one a week or even one a month, if that is the time frame you need to keep you on track to make permanent lifelong changes.
Identify your main reasons for wanting to lead a healthier lifestyle and remind your self of what they are when you are having a challenging day – it will help keep you focused and motivated.
Set smaller goals and celebrate achieving them. Giving yourself small 'wins' is a great way for you to track your progress and keep motivated along the journey.
Eat regularly as hunger pangs later in the day are likely to lead you to overeating and making poor food choices.
Drink! No matter what time of year it is, it is always important to stay hydrated. Replace sugary / fizzy drinks with water (use sugar free cordial if needed).
Get plenty of rest. Sleep deprivation has a variety of negative impacts when trying to lead a healthy lifestyle. It can disrupt your eating habits, often leading to poor choices, negatively affects concentration and productivity, reduces our energy levels and even affects our immune function to name a few.
Make time for you! Everyone needs their own time to relax and unwind. Try and allow 30-minutes a day just for you time.
Make smaller healthy swaps to your diet regime. We aren't saying deprive yourself of all your favourite things but make small substitutes when you can e.g. bake instead of fry, reduce portion sizes by 10%, try new healthy recipes with in season ingredients.
Get moving! You don't have to set yourself a crazy exercise goals but increase your movement a little by little each day / week. If you only usually do 6,000 steps a day – aim to increase this by 10% over the week.
As you will see, none of these are ground-breaking or require vast changes to your daily routines, but they are important and can improve your overall health. The key for success is to focus on small, baby steps— it's all about those little changes you can incorporate in one day, a week or even a month at a time. Not only is this more doable, but it is also more sustainable for long term success and lasting changes for the better.