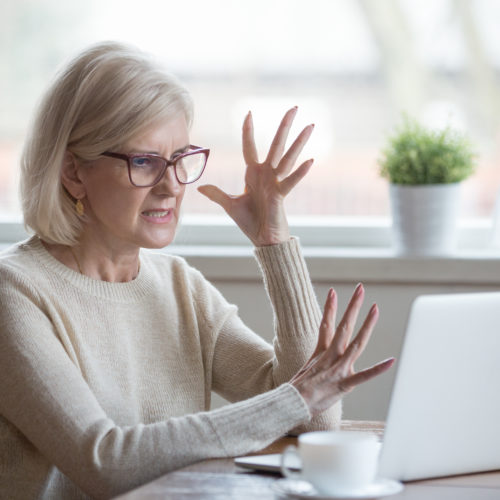 At some point in our lives, many of us face challenges that can be stressful and overwhelming. Most of the time, these challenges are beyond our control - as we have seen over the past couple of years. However, we can manage how we react to the challenges and the emotions that may come with those reactions.
High stress levels and/or extended periods of stress can have a negative impact on your mental, and even, physical well-being. And while it may seem like there's nothing you can do about stress; you have a lot more control than you may initially think.
Effective stress management can help you break the hold that stress has on your life, helping you be happier and healthier. Feeling emotional, overwhelmed, nervous or having trouble sleeping and eating can all be normal reactions to stress. While there is no 'one size fits all' answer to helping relieve stress, here are some tips to help you deal with stress naturally.
Identify the cause of stress
While there are common causes of stress, we all have different triggers. It is important to find out what is causing you stress and to also understand how you may be allowing it to happen. E.g.
Do you always dismiss your stress as temporary even though you can't remember the last time you weren't stressed and took a breather?
Do you define / accept stress as an integral part of your work or home?
Do you blame your stress on other people or outside events, or view it as entirely normal and unexceptional?
It's important to really understand what is causing the stress in your life, and how you react to make sure you can help address the causes from the right angle.
Avoid Stressors
This may seem obvious, but many people accept that their stressors are part of modern life, this doesn't mean you can't avoid them or reduce the impact they have on your life. E.g. don't listen to the news, turn off social media, learn to say 'no' more, try to avoid people that add to your stress or reduce the face-to-face time you have with them. See how you can change your routine to reduce your triggers – maybe a different commute to work or grocery shopping on-line. All the small changes matter.
 Take care of yourself
Again, another obvious one but many of us don't put ourselves first and put everything / everyone else first. To be the best us we need to look after ourselves – this includes, eating healthy, exercising, sleeping well, and allowing yourself some 'me time' to unwind and recharge.
Connect
Never underestimate the power of spending time with a special friend or loved one that makes you feel calm, safe, and understood. Lunch with a good friend or a quiet country walk with your partner can have a massive positive impact on your mental well-being.
Supplements
There are a variety of natural supplements that may help you to reduce,  or alleviate some of the side effects of stress: -
Seromax-5HTP - 5-HTP or 5-Hydroxytryptophan is a type of amino acid that naturally occurs throughout the human body. It is a chemical precursor of the vital neurotransmitter known as serotonin – which is responsible for that feeling of wellbeing and happiness we sometimes experience.
CBD Oil – When cannabinol is mixed with a carrier oil, such as coconut oil or hemp seed oil' CBD Oil is created and this harbours an incredible amount of wellbeing properties, including helping reduce anxiety and improving sleep.
Energy Gummies – These juicy gummies are packed with vitamins including vitamin A, D3, E and C, along with vitamin B complex which contributes to energy metabolism and the reduction of tiredness and fatigue.
Ashwagandha - Ashwagandha is one of the most important herbs in Ayurveda, which is a traditional form of alternative medicine based on Indian principles of natural healing. People have used ashwagandha for thousands of years to relieve stress, increase energy levels, and improve concentration.
Recognise when you need more help
While all these tips may be useful, it is also important to recognise when you may need some professional help by consulting a doctor, social worker, counsellor, or psychologist.