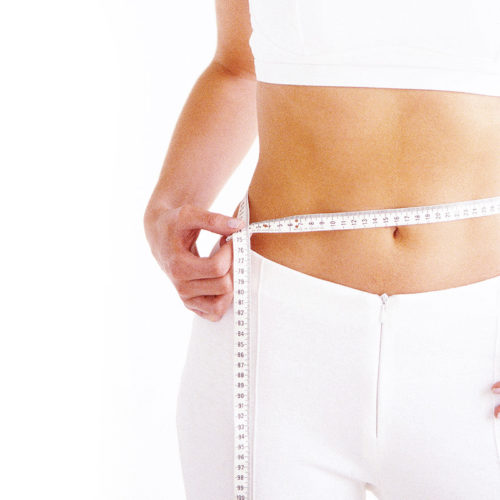 Everyone knows that weight loss has numerous health benefits, but what many forget is also the numerous lifestyle benefits that also come with losing weight. It may also surprise many that only a little weight loss can have significant benefits – it's not all about losing hundreds of pounds or being a perfect size 10. Small positive changes count.
Losing weight for many can seem very daunting as they look at the big picture e.g. 'I need to lose 50lbs to be my ideal weight'. However, the good news is you don't have to lose hundreds of pounds to enjoy the physical benefits of weight loss. Studies show that just a 5% to 10% decrease in your weight can positively affect your health. It is believed that 10lbs of weight loss can take up to 40lbs of pressure off your knees! Other health benefits may include: -
Decreased joint pain
Decreased risk of certain cancers
Decreased risk of / less medication for diabetes
Decreased risk of heart disease & stroke
Decreased risk / improvement in symptoms of osteoarthritis
Lower blood pressure
In addition to the health benefits, you may also experience numerous lifestyle improvements if you lose weight. These improvements may include: -
Better sleep & less snoring so better sleep for your partner also!
Reduced stress levels
Improved energy levels & mood
Better body confidence, often leading to an improved sex life
To help you start and succeed in your journey to a healthier you, here are our 5 key tips to success: -
1. Set goals - This can help you remain focused and break down the journey into smaller milestones to help keep you motivated. Set small goals and reward yourself when they are achieved. If you have 50lbs to lose – break this down in to 5lbs steps (remember losing 5% of your total weight has health benefits)
2. Exercise - Exercise has numerous benefits, one of which is assisting with weight loss. You don't have to rush out to join a gym, simply increase your current state of activity as best as you can. Every little helps!
3. Plan your food as best as possible - Planning helps you stay on track and keeps you focused when grocery shopping, meaning you are less likely to buy items you don't need and also less likely to make poor meal choices. Planning can include eating out plans, home cooked meals with the family and even special occasions.  In line with point four below, it also means you can get creative with your meals and possibly even try new dishes and ingredients.
4. Use seasonal ingredients - As stated above, this will not only help you get more creative with your meal planning, it may also encourage you to try new foods and recipes – both great for motivation and longer-term success. Another benefit is whilst you lose weight, your bank account may increase in pounds as seasonal produce is often cheaper!
5. Don't stress over bad days or the occasional treat - We all have social occasions or times when we simply want good old fish and chips from the takeaway! Yes, there are always healthier alternatives to our favourite naughty dishes and that is always an option but, let's be honest, they aren't the same and sometimes we just want the stodge – that is totally fine as long as it isn't often. Enjoy your treat and go back on plan. One cheeky takeaway doesn't ruin the rest of your day, one bad day doesn't ruin a week.
We wish you all the best to a healthier you!